Open daily from 9:00 to 23:30
Product sizes
Metric
Imperial
Length
80

cm

Length
31.5

"

Depth
11

cm

Depth
4.33

"

Height
7.5

cm

Height
2.95

"

Weight
0.8

kg

Weight
1.76

lb
Package does not include
wall screws and dowels
We recommend
Please keep instructions for future reference.
Care instructions
Clean with a damp cloth and wipe dry with a clean cloth
Other information
This product has 3 yrs Guarantee by HANDMADE.
Simple Assembly Required.
About ARAJ
This towel rail is a functional accessory for your bathroom and can be easily combined with other style elements. Its minimalist look makes it not only practical but also very attractive. The simplicity and soft touch of pine wood are a plus of this product.
Choose this decorative and elegant accessory with which you always keep the towels in place.

Product size:
------------
Length 80cm
Height 7.5cm
Depth 10cm
The distance between the bar and the back of the product is 3 cm.
The distance between the mounting holes and the edges is 10 cm.
------------
About HANDMADE Environmental Friendly Packages™
At HANDMADE, we care for the environment, therefore we use Environmental Friendly Packages™ for our products, which are similar to other retail packages, but they are much stronger, high quality made and we use only recycled materials in their composition.
Please read more about our environmental friendly project.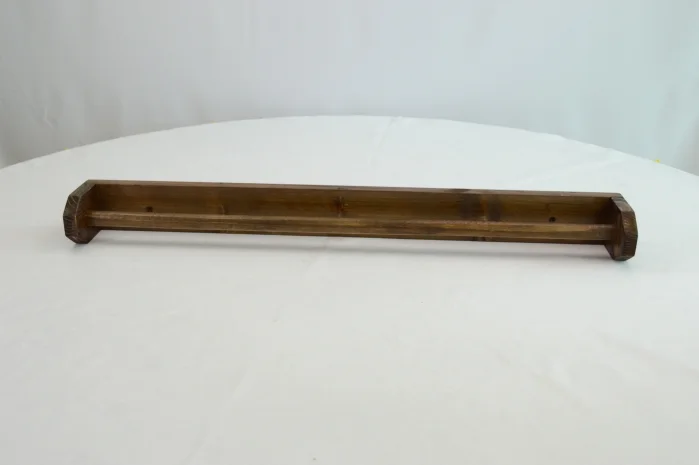 Similar products in category
Questions & answers
(There are no questions)
Do you need more information about this product?
Be the first to send us a question.
Ratings and reviews
(3 reviews)
4.3

(3 reviews)

5 stars

67%
(2)
4 stars

0%
(0)
3 stars

33%
(1)
2 stars

0%
(0)
1 star

0%
(0)
By feature
| | | |
| --- | --- | --- |
| Value for money: | | 0.0 |
| Easy to use: | | 0.0 |
| Durability: | | 0.0 |
3 reviews
with verified purchase
Do you own or use this product ?
Share your thoughts with other customers
MA

ms a j chapman

Verified purchase
It could do with a bit of love, the surface is very rough and could do with sanding and varnishing. otherwise very sturdy and easy to put on the wall due to the very simple design
Review written on 09 Jul 2020 at 15:59:08
RA

Robert Allen

Verified purchase
Just what I was looking for!
Wanted wooden towel rail I could adapt for my seaside styled toilet. This was perfect, cut to fit and painted. Well made, only needed light sanding before painting.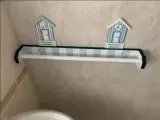 Review written on 23 Oct 2020 at 15:57:18
L

Lainey-Cardiff

Verified purchase
What a fabulous towel rail. It's so large!
Even the bath-sheets fit on here now. Absolutely happy with this buy
Review written on 21 Mar 2020 at 15:55:20