Open daily from 9:00 to 23:30
We recommend
Keep instructions for further reference.
Care instructions
The product comes in a natural finish, without paint or lacquer.
If necessary clean by wiping with a damp cloth and immediately wipe dry with a soft dry cloth.
Other information
This product comes with a 3 yr Guarantee by HANDMADE.
About ERIL
This traditional wooden bench stool is a handy tool that you can use to sit or as a ladder when you do not get somewhere. It is compact, easy, takes up little space, and because is handmade of solid wood is very resistant. Because wood is a natural product, the colors, textures, and shapes vary from piece to piece, so stool is unique.
About HANDMADE Environmental Friendly Packages™
At HANDMADE, we care for the environment, therefore we use Environmental Friendly Packages™ for our products, which are similar to other retail packages, but they are much stronger, high quality made and we use only recycled materials in their composition.
Please read more about our environmental friendly project.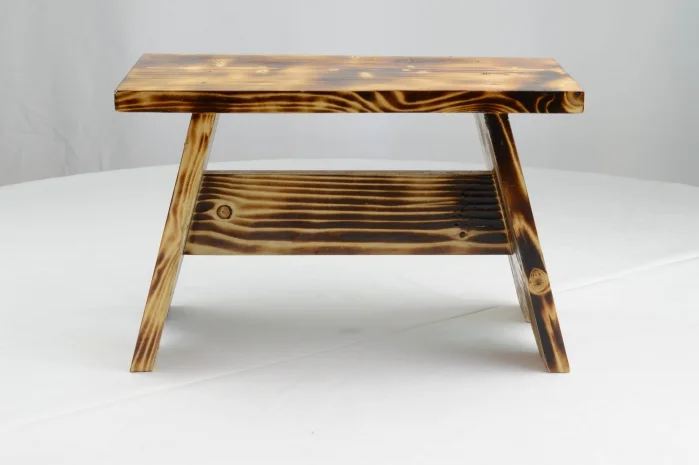 Similar products in Small category
Questions & answers
(1 question)
Question:
Is it ready assembled
Answer:
Yes, this stool is ready assembled
Ratings and reviews
(There are no reviews)
0.0

(There are no reviews)

5 stars

0%
(0)
4 stars

0%
(0)
3 stars

0%
(0)
2 stars

0%
(0)
1 star

0%
(0)
By feature
| | | |
| --- | --- | --- |
| Value for money: | | 0.0 |
| Easy to use: | | 0.0 |
| Durability: | | 0.0 |
Do you own or use this product ?
Share your thoughts with other customers
Do you own or use this product ?
Be the first to review this product